AI Startups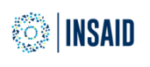 About :
INSAID is India's first academic institution dedicated to research and education in Data Science & AI. Established in 2018, INSAID's mission is to groom Data leaders of tomorrow
Product Or Services:
Certificate in Data Science Foundation
Global Certificate in Data Science
Global Certificate in Data Science & AI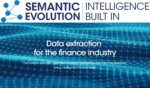 About :
Our expertise is in data extraction. Our DNA is in Finance.

Semantic Evolution's background is in Finance, so we understand your unique parsing challenges. We know how to solve them. We have the insight, the know-how and the technology to parse even the most complex documents on a grand scale.

We've parsed millions of documents, and tokenized tens of thousands of fields. As a result, you won't waste valuable time syncing our tools to your needs. You can also rest easy knowing we deliver the highest parsing accuracy in the space.

Our user-driven interface combined with our machine learning capabilities means we can react quickly to handle evolving market conditions, allowing you to stay focused on your core business.

Our software services our customers around the globe. Given our background, our commitment and our track record, it's hardly surprising that every single one of our valued clients is from the financial sector.
Product Or Services:
Semantic Extract provides bespoke and primed data extraction models. It transforms unstructured documents into accurate, structured data. Semantic Extract provides 99.9% accuracy and 87% efficiency gains. Its Intelligent Business Rule Engine incorporates logic and data validation. Semantic Extract is built to be user-driven to empower users to focus on their financial expertise and is continuously evolving and enhancing the core machine learning technology. Semantic Extract handles ranges of complex PDFs, scans, Excel. It has custom parsing automation built-in. It can do document hierarchy detection, table identification and supports Tokenization & metadata ontologies. Users can customize their output in XML, SQL and Excel.
Address:
75 King William Street
London
EC4N 7BE