Real Estate

About :
To be a website directly from the sellers to the buyers by your own social media platforms. For the buying and selling of all types of properties like bungalows, row house, flats, shops, joint venture, agriculture land, non-agriculture land, commercial properties, etc.
Product Or Services:
To give one platform support for marketing and sales by social medias.
To give support to all Real Estate business requirements like lead generation, marketing & advertising etc. and other support like contractors, interior designers, staffs, labours, sales, media, household items, etc.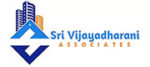 Address:
No-302 Sathy Main Road, Near Amman Kovil Bus Stop, Saravanampatti, Coimbatore-641035
641035
About :
Sri Vijayadharani Associates are one of the best and well-trained property developers in Coimbatore. From our entire team values, held a quality standard construction with reliability. Note Sri Vijayadharani Associates is a well-growing construction company in Coimbatore for a short period of time. We have trained engineers with experience in constructing villas, apartments, etc. we one of the most trusted property developers who give the right services to every customer while building their home as true. call us: 0422-4642211, +91-9842271345 to get in touch.


Sri Vijayadharani Associates is one of the top building promoters in Coimbatore. We are extensively known for the best constructor of residential villas, higher quality commercial building constructors, and multi-storeyed builders in Coimbatore. We are a pleasure to ensure the real estate services include Professional property management, the best property development, customized infrastructural buildings, and creative home decor, etc, with comprehending their needs in the best manner.

Sri Vijayadharani Associates as a professional construction promoter in Coimbatore work hard to provide the best services to our clients to conquer customer satisfaction. We promise perfection in the design and quality of the home as well as any other buildings at an affordable cost. Our clients appreciated for timely completion of any project.

We, Sri Vijayadharani Associates as a reliable construction promoter in Coimbatore endow with clients' preferred design and timely completion of construction work to existing as a market leader in the construction industry.

Sri Vijayadharani Associates is here to provide you the best innovative design, and architecture services based on clients' requirements. We offer Planning for civil-Structure of any buildings, we work to craft the best creative Home interiors, and also plumbing and electrical works at any time.

Sri Vijayadharani Associates is offering perfect solutions for all your property needs. We provide service of best home renovation in and around Coimbatore. Sri Vijayadharani Associates offers a complete makeover of the building or residential villas for the least cost.

Sri Vijayadharani Associates is a realestate property developers in Coimbatore, Tamilnadu. We are widely known for construction of residential villas, multi storeyed buildings and commercial buildings with high quality.

Product Or Services:
Property Developers in Coimbatore,
Best Builders in Coimbatore,
House Builders in Coimbatore,
Construction Builders ,
Construction Companies in Coimbatore,
Top Construction Companies in Coimbatore,
Best Home Builders in Coimbatore,
Individual house builders in Coimbatore,
Construction Builders near me,
Building contractors in Coimbatore,
Top civil construction companies in Coimbatore,
House for Sale in Thudiyalur,
Villas in Thudiyalur,
Painting work in Coimbatore,
PEB Steel Building in Coimbatore