Education

Address:
Bangalore, India
562107
Product Or Services:
Brighten up your future, Learn anytime, anywhere with MathYug.
About :
VidyaSaar is an end-to-end well-integrated tech platform that seeks to fulfil all learning needs of students. Be it understanding concepts, getting instant feedback or tracking performance, this state-of-the-art platform gives students a complete three-sixty degree learning experience.
Product Or Services:
A Comprehensive learning platform
Concept based learning
Video lessons in Hinglish & Hindi
Personalisation
Interactive questions and tests
Case studies introduced
Progressive learning
Quick revision with summary videos
Live video sessions
Solved past board papers
Dashboard to track progress
Learn at your pace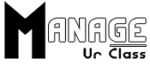 Address:
Dwarka, Delhi
Daily, 9:30am – 5:30pm
manageurclass.soft@gmail.com
+91 9999703056
About :
Manage ur class provides a complete solution to manage an educational institute.We have web and mobile application which provides a seamless interface.
Product Or Services:
Manage your coaching class business without any hassle. Manageurclass App and Software provides you with all the features that you require to manage your Coaching Business. On top of it, you get a fully functional website of your own